What To Expect When Moving Cross Country
Posted by Jay Gulick on Wednesday, February 12, 2014 at 10:20 AM
By Jay Gulick / February 12, 2014
Comment
Moving across the country can seem like a huge job – one that you might feel like you're not really up for. While hiring a moving company to do the work for you can seem like the best option, the truth is that it may not be worth the thousands of dollars a single move is going to cost you.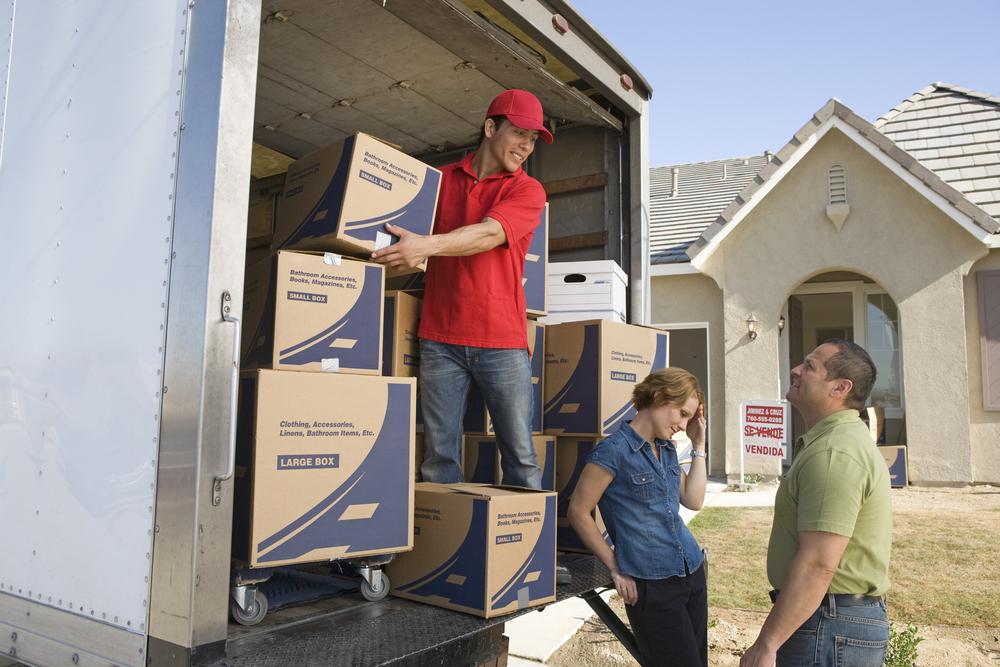 A cross-country move can also have you wondering what to expect on the other side, especially if you're moving to a place you haven't spent a considerable amount of time.
If you're planning a big move in the near future, make sure you take these cross-country moving tips into account before you even start packing.
Know What Your Dollar Is Worth
Moving across the country to a place you're not familiar with can leave you wondering about the housing market. Even if you've done some preliminary searches on the internet or even a bit of in-person investigation, knowing what housing is actually going to cost you when it's time to rent or buy isn't always easy.
However, it is essential that you do something before you plan that move to make sure you'll be able to afford the city you're living in. Moving to a new city for a great job isn't ideal if you're moving for a pay increase that won't be enough to actually allow you to live comfortably in the city.
In general, big cities on the West coast like Los Angeles and San Francisco are going to be the most expensive, just like big cities on the East Coast – New York and areas like Miami, Florida – are among the most expensive.
Before making your move, make sure you talk with a qualified broker or real estate agent to see what your money can really get you. Otherwise it might not be worth making the move at all.
What's the Weather Like?
Moving to a new city, especially when moving across the country, can bring about major lifestyle changes. One that many people seem to forget about, even though it seems so obvious, is the weather!
Before you plan a cross country move, you'll want to know what the weather is like on the other side. Moving in a heat wave in Los Angeles isn't ideal since you won't want to leave your belongings in a moving truck to warp and bake. Moving to a city on the East Coast in the dead of winter when snow is coming down a few inches per day isn't good either.
Plan your move so you'll be moving at a time of year when the weather permits an easier all around move. Otherwise you may need to hire help on the other side to help you quickly and efficiently unload in less than ideal conditions.
Should You Pack Everything?
The last time you moved you probably packed everything into boxes, only getting rid of things you really didn't need. Moving across country is a little different – or at least it should be.
While you may not want to discard all of your nice furniture, you may want to consider your new home's style. What worked on the East coast may not be right on the West, or vice versa. There's nothing wrong with letting your new home's style influence your décor either, and if you want a stylish home, it may be a necessity if it has architectural features that make its style obvious.
Also be cautious of if you are renting or buying a home. If you are renting a home you might not be allowed to change the paint color of the walls and you might need to take that into consideration when packing your home decor. If you are buying a house then you are free to do what you want, paint the inside to match your decor, or get new decor for a whole new house feel.
Moving across the country can be a very stressful task, but it doesn't have to be. Make sure you begin planning well ahead of time and plan every detail – even the ones that don't seem that important. A big move that goes well is all about timing, so make sure you follow the advice above and you'll manage to keep your sanity when moving across the country.
Naomi Shaw is a freelance writer who lives in Southern California. She loves to write about home decor and renovation and has experience in the field of real estate. In her free time she loves to hang with her family and work in her garden.