The Buyers Guide To Long-Distance Moves
Posted by Jay Gulick on Wednesday, May 30, 2018 at 9:09 AM
By Jay Gulick / May 30, 2018
Comment


According to the United States Census Bureau, more than 35.5 million Americans relocate annually and more than 11 times during a lifetime. Based on these statistics, there is a good chance that you or someone you know will soon need a reasonable, reliable long-distance moving company. Here is the new buyer's guide to long-distance moves.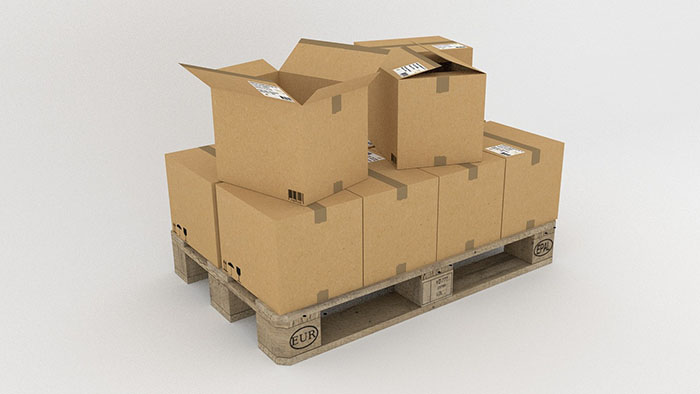 1. Plan Well in Advance
If you have ever experienced a move, you know it is a significant event that disrupts your lifestyle. The essential part of relocation is to begin planning three months before the move to handle the smaller chores that often have financial consequences when forgotten. Keep in mind that if you are moving during the peak summer season, you should make contact sooner.
2. Declutter and Downsize
Before contacting moving companies, you should declutter and downsize so that you know the weight or width of your moving requirements. Decluttering will significantly reduce your moving costs as well as the energy to pack it. If you wait to do this chore, it will complicate the estimate, which companies will not reimburse when based on "not to exceed" contractual weight.
3. Record Moving Items in Detail
Before beginning your research, you should make a detailed list of your property as well as their value and descriptions to ensure estimate accuracy. Take an image of each item for insurance purposes. You will not only have evidence of what left Home A for Home B, but it makes for a simple checklist when the movers arrive which will make the process quicker.
4. Research Local and National Moving Companies
Searching online will get you 20 million Google responses for "long-distance moving companies." At first glance, none of them will give you a full picture of quality, customer service and affordability, which is why research becomes an asset. Take your time. Read all the reviews and customer analysis critically. Search consumer sites like the Better Business Bureau and Yelp as well. Narrow down your choices to the top five to analyze availability and contractual obligations better.
5. Request Several On-site Estimates
To get an accurate estimate, movers will need to measure and calculate property. Discredit any brokers as they contract your move, which restricts liability since you have no say over who takes the job. You should also discount companies that refuse to give an in-home estimate as these are the companies that rely on email or phone errors to capitalize on changes. In-house estimators also enable you to monitor customer service, policies and procedures first-hand.
6. Check for Hidden Fees Before Signing a Contract
You do not want to be among the thousands of consumers who file BBB complaints each year because rates were higher than estimated. One of the most common reasons for them is because of hidden fees, which will be avoided by reading your contract thoroughly before signing it. While some charges will seem unfair, they are perfectly legal, which means that you should know a company's fees before agreeing as disputes affect property custodianship until resolved. Common fees include:
Movers charge a fuel surcharge based on mileage
Accessorial charges are unforeseen fees that are not listed on the contract
Third-party charges apply to vendor or craftsman charges
Appliance charges apply to the set-up of gas lines to disconnect and reconnect
Storage and storage-in-transit fees will apply before, during or after transit
Auxiliary charges are hourly fees for unscheduled work
Elevator or flight charges apply to loading or unloading accessibility
Customs duties apply to fees for international moves
Line-haul charges are fees based on long-distance and weight parameters
Long-carry fees apply to walking distance to and from a residence
Specialty fees cover additional movers or supplies for large items
Shuttle fees apply to small van transfer due to limited delivery capacity
Warehouse fees apply to storage-in-transit fees
Expedited service is a premium rate based on faster moving times
Return trip surcharge is a fee for driver or truck return processing
7. Order Moving Supplies
If it is your responsibility to prepare for a moving day, you need to order supplies, which include items like boxes, packing tape, plastic and bubble wrap. You will also need a marker to identify the contents as well as room destination which will make unpacking more efficient. Your dresser drawers make ideal storage containers, so utilize space to reduce unnecessary expenses.
8. Understand Your Rights and Responsibilities
The Federal Motor Carrier Safety Administration regulates long-distance movers and provides you with consumer rights and responsibilities. Benefits include information like binding and nonbinding estimates, liability claims, necessary paperwork and moving, delivery and storage requirements. Knowing what carriers will offer for damage, repair or replacement provides you with the knowledge you need to protect yourself if problems arise.
9. Map Out a Delivery Method
Logistics matter when it comes to the delivery of your items. Will your new home allow for a big delivery truck? If your furniture needs to be transferred, you will incur additional fees. It will help to map out a delivery route for your drivers that include street entrances, parking needs, permit requirements and anything that might hinder delivery efforts to avoid issues.
10. Learn Helpful Moving Tips From Other Consumers
Smart movers make for trustworthy referrers whose helpful advice includes:
Schedule a trip in the offseason. Not only will there be more options for high-quality moving companies but you will receive better rates.
You can withhold expenses during tax season. You can analyze your status with the IRS using tax topic 455 found here.
Check your homeowner insurance for moving coverage. If not applicable, buy insurance that covers the balance of your items to ensure you do not lose any costs.
Verify the window for delivery to avoid additional delivery or storage fees.
Follow these ten tips to ensure that your next move with Great Guys Long Distance Movers will go smoothly. Just ask the more than 12,000 happy customers we have gladly served.