The Best Real Estate Companies Embrace Agent and Broker Brands
Posted by Jay Gulick on Wednesday, November 18, 2015 at 10:16 AM
By Jay Gulick / November 18, 2015
2 Comments
One thing that constantly amazes me is when I hear or read about the leaders of real estate firms downplaying the importance of the company/broker brand. The primary implication being that only the individual agent brand really matters. That branding is best left to the folks in the marketing department or, heaven forbid, that the "brand" is some ineffable concept that has no relationship to creating real business value like driving unit and volume growth.
Keller-Williams, likely the fastest growing brokerage in the world at this moment, seem to embrace this line of thinking. And indeed, most KW "For Sale" signs - the foundation of real estate brand marketing – totally emphasize the agent or team's identity leaving the company name and logo as an afterthought. Make no mistake: Keller-Williams has built a powerhouse brand among real estate agents. In fact, I would argue that the only real brand value KW has is to agents. The primary value proposition of the KW brand is: "We're the real estate company that shares profits with agents." Thus far, it's been a brilliant strategy in terms of recruiting agents and making some of the KW tribe very wealthy.
However, I think if you asked most people in the real estate business or, more importantly, real estate consumers what the KW brand stands for they would look at you with a blank stare. I mean, I know the Christie's brand stands for "luxury". Berkshire Hathaway Home Services has made a big Cabernet and Cream bet that Warren Buffett and the BH brand – characterized by "integrity and financial strength" – can extend to selling a gazillon homes a year (in addition to jewelry, insurance and Blizzards®).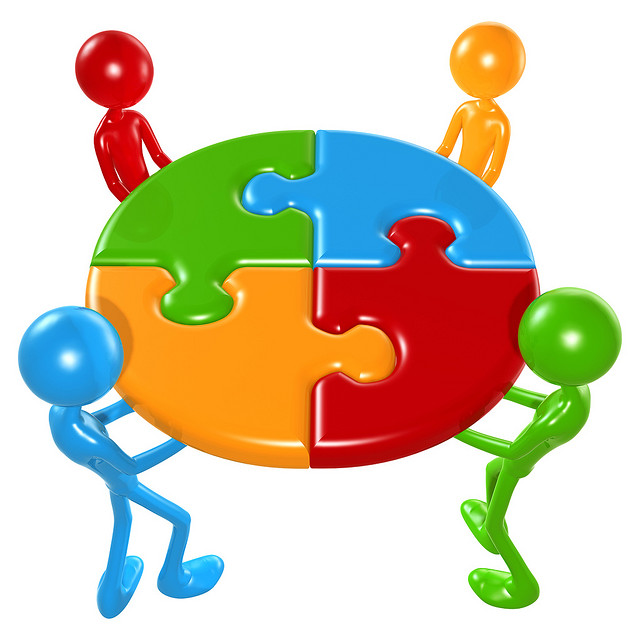 Image courtesey of http://thegoldguys.blogspot.com/
I recently participated in a panel discussion at the 2015 Fall Luxury Real Estate conference in Seattle. This group represents the top luxury real estate brokers from around the world. One of the things we discussed was the dynamic between "broker brands" and "agent brands".
My belief is that in a healthy, high-performing company there is a synergy between the broker brand (i.e. what the company stands for and the value employees and the public place in it), and individual agent and team brands (i.e. the unique experience "Joe Q. Agent" provides to his clients).
In today's ruthlessly competitive real estate marketplace it's more critical than ever for leading real estate brokerages to understand how their brands enhance or undermine their performance. As brand consultant Denise Lee Yohn asserts in her book What Great Brands Do: The Seven Brand-Building Principles That Separate The Best From the Rest, "A brand is a bundle of values and attributes that define the value you deliver to people through the entire customer experience, and the unique way of doing business that forms the basis of your company's relationships with all its stakeholders. Simply put, your brand is what your company does and how you do it. Your brand is not what you say you are – it's what you do."
At our company, Kentucky Select Properties, the essence of our brand is reflected in our company tag line: Trusted Direction in Real Estate. Our brand stands for guidance and providing our clients with wise counsel during the home buying and selling process. Everything we do as a company supports this core brand proposition.
Our agents know this is what the Kentucky Select company brand stands for and it's broad enough that all of them can embrace it as part of what they offer to their clients.
On an individual agent level, every one of our 90+ REALTORS® has a distinctive brand that reflects the values and experience they provide their clients. Our belief is that these two strong brands (company and agent) should add up to a way of doing business that far exceeds what either could offer alone.
Jay Gulick @jaybgulick is Managing Broker/Owner at Kentucky Select Properties in Louisville. https://www.linkedin.com/profile/public-profile-settings?trk=prof-edit-edit-public_profile