Like most people, when the new year rolls around, I like to take a little time out and reflect on the year that was, and the year that is ahead of us. With real estate, I'm a little hesitant trying to predict what will happen in our local market over the next 12 months. But I can certainly take a look at what has happened, not only last year, but maybe even stretching a little further back than 2014.
For the entire Louisville MLS, which includes several neighboring counties adjoining Jefferson, such as Shelby and Oldham counties, 2014 was the third year in a row that saw a rise in the number of units sold when compared to the preceding 12 months.
From a recent low of 11,720 units sold in 2011, each of the next three years saw a few more sales to reach this past year's total of 16,082 sold properties.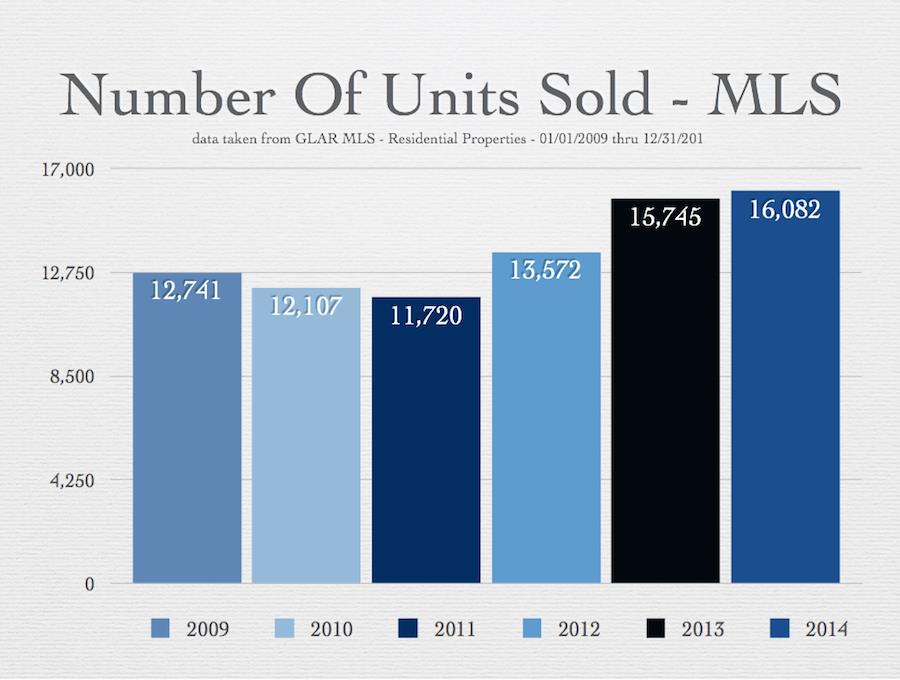 I have seen different numbers being reported, with some outlets even saying that the MLS saw a decline in the number of homes sold between 2014 and 2013. So to clear up any confusion and to be fully transparent, all of the numbers that I used for these graphs were pulled directly from the MLS, and included all single family homes along with multi-family properties, rentals and vacant land or lots.
I chose to use all the categories of residential sales, and not focus on single family homes only because I wanted this short article to be general in nature, and to be all inclusive since I don't know which types of properties each reader might find most interesting. When I turned the tables and focused on how well Kentucky Select Properties has fared as a Brokerage over the past few years, I used the exact same criteria.
As Kentucky Select Properties celebrated its 10th Anniversary (thank you!) this year,...