Bathrooms are often forgotten spaces in homes. Maybe you decorated it once when you moved into your home, but never really loved that checkered tile or dated wallpaper. There are lots of simple upgrades that can be completed to transform your space at little cost and with only a bit of labor involved.

1. Update the Hardware

The clear knobs and glossy metal finish to your sink faucet may be dating your bathroom by a decade. Replace your faucet with a new one, finished with a brushed metal or copper plated look for an updated motif. Hand towel holders, shower faucets, and towel racks can all be replaced with a matching finish to immediately modernize the space.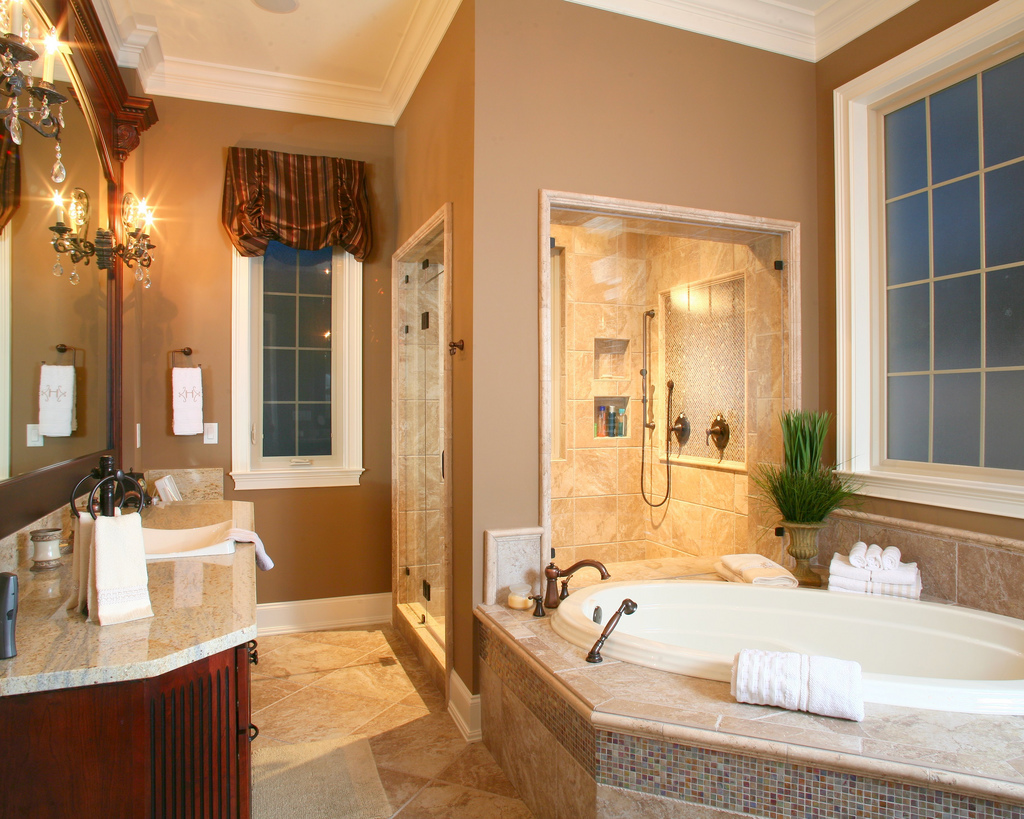 2. Stain the Cabinets

While wood, regardless of the shade, will likely never go out of style, sometimes a deeper tone can reinvigorate a room. Use a gel stain to deepen the finish on your wooden cabinets for a sleek, refined bathroom. For that extra little touch, replace the handle pulls on your cabinets and drawers to match your newly updated sink faucet.

3. Install a Backsplash

Adding a backsplash on the wall behind your bathroom faucet will give the room a whole new look. Ranging from different styles and colors, an etched glass backsplash, in particular, brightens the sink area and gives the bathroom a clean, refreshed style. For you have more of a rustic, woodlands type of home, consider a wood backsplash to connect your bathroom with your...