Our fascination with numbers can lead to some very interesting conversations about the state of Louisville's real estate market. For instance, this past month, someone in the office asked which area we thought sold better, urban homes inside the Watterson, or the more suburban areas outside of our expressway system.
Convinced this was a no-brainer, we piped up with an opinion, but before we had actually dug through the numbers to prove our case. Before you read any further, ask yourself, if we were to look at four "urban" zip codes, and compared them to another set of four that were further east, let's say "suburban", which set of sold homes would you expect to get closer to their asking price? As any seasoned Louisville Realtor® will attest, there are two distinct groups of buyers in town – those who will happily live outside the Watterson and those who break into a light sweat when they venture outside the borderlands of I-264.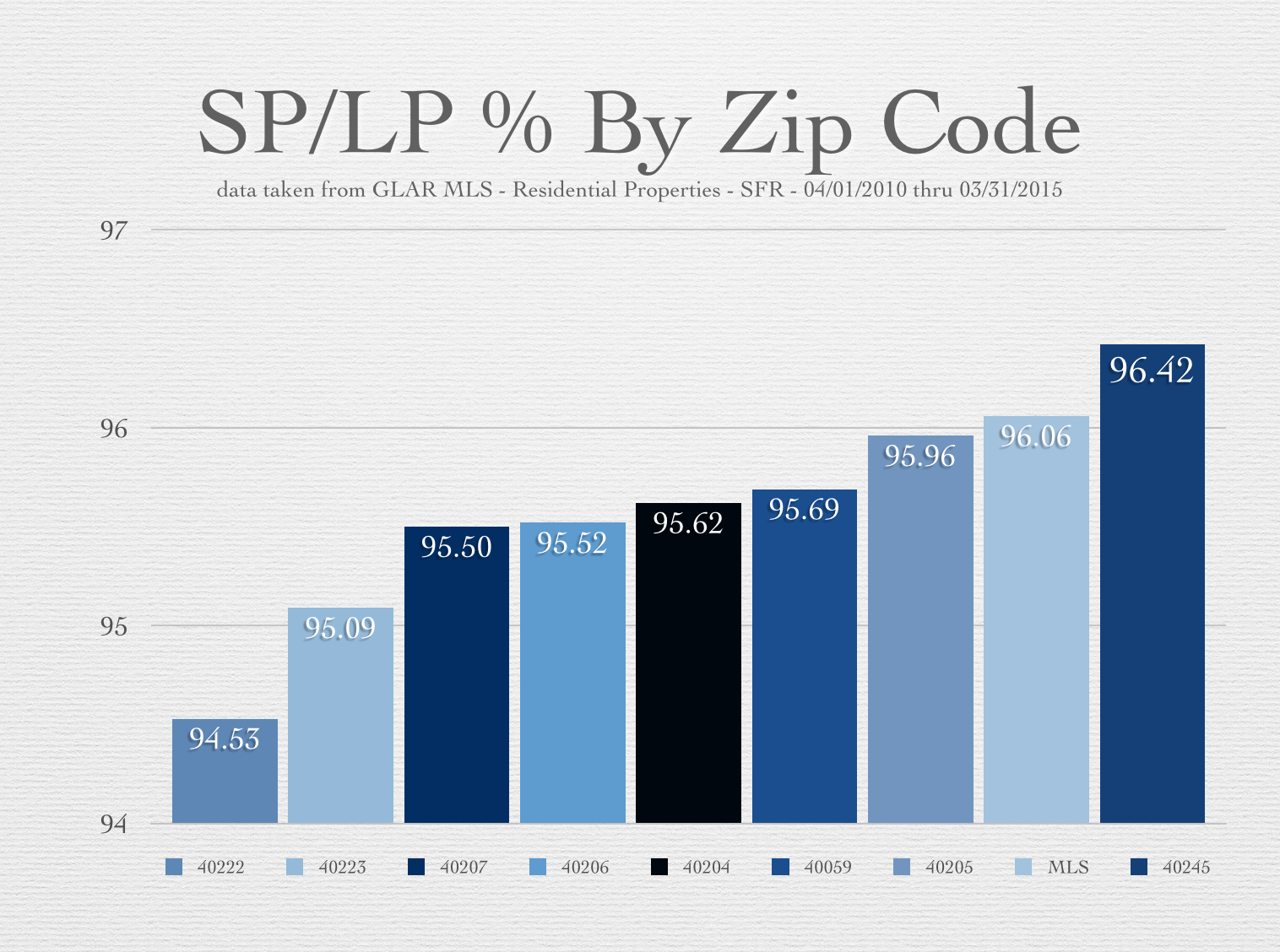 Back to the "urban" vs. "suburban" zip codes. That scenario is exactly what we graphed above. Using 40204, 40205, 40206 and 40207 as the urban set, we compared the ratio of sold prices to listing prices (SP/LP%) of these homes along with a suburban set comprised of zip codes 40222, 40223, 40245 and 40059.
We fully expected this to be a pretty graph and plot out very quickly with one group clearly outperforming another. And yet…
Unless you predicted that there would be no pattern at all, we think it would be fair to say that there doesn't appear to be a relationship at all between where...