May 2021 | Louisville Real Estate
Posted by Chelsea Collard on Tuesday, May 18, 2021 at 2:00 PM
By Chelsea Collard / May 18, 2021
1 Comment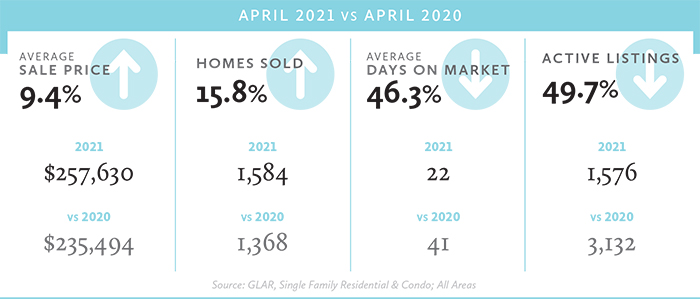 Throughout the country – including multiple cases reported recently in the Louisville market – fraudulent wire transfer scams are on the rise that victimize real estate buyers, sellers, agents, lenders, title companies and closing attorneys.
According to the FBI, the most prevalent of these scams, the Business E-mail Compromise (BEC)/E-mail Account Compromise (EAC), caused a 136% increase in global exposed dollar loss between 2016-2018 (affecting approximately 19,335 U.S. financial recipients and totaling more than $1.6 billion in losses).
These BEC/EAC scams have been reported in all 50 states and in 150 countries and involve a criminal(s) compromising legitimate business e-mail accounts through social engineering (e.g., scams like phishing which prey on email users to click on malicious IRS, banking or Facebook links) or computer intrusion techniques to conduct unauthorized transfers of funds.
Here's how the scam typically plays out. Victims often report a "spoofed" email being sent or received on behalf of one of the real estate transaction participants (buyer, seller, agent, lender, title company or closing attorney). This spoofed email has instructions directing the recipient to change the payment type and/or payment location to a fraudulent account (typically a domestic account which quickly disperses these funds through cash or check withdrawals). The funds may also be transferred to a secondary fake domestic or international account. In both cases the criminal(s) often deplete the accounts quickly making recovery difficult.
These scammers have gotten very sophisticated and use the publicly available information of real estate companies, banks and title companies/closing attorneys to duplicate email communications and links that look almost exactly like the real thing. For example, as a real estate buyer you may receive an email from "Main Street Title Company" that looks legitimate requesting wiring instructions from your bank to complete a closing. When you click the link, however, you'll see that the email address is generic and tied to a provider like Gmail or Yahoo!. Local real estate attorneys Borders & Borders said one scam email address they've come across recently is titleclosingagent101@gmail.com.
If you are a real estate agent, buyer or seller here are some practical guidelines to help avoid wire fraud scams:
BUYERS
Ideally, Buyers should not wire money to closing attorneys or title companies. Bringing a cashier's check (payable to the closing agent) to the closing is safer.
If you must wire money to the closing agent, ALWAYS independently verify the phone number of the closing agent (with an internet search) and then call the closing agent to verify the instructions you received are correct.
NEVER call the number provided on the wire instructions. Fraudsters have gotten really good at making emails look legitimate. But a simple call to the closing agent should keep you safe.
SELLERS
Ideally, you shouldn't ask the closing agent to wire your proceeds. If you must have them wired, provide WRITTEN DIRECTIONS to the closing agent AT THE CLOSING (not in advance) with your account number and routing number.
If you are asking the closing agent to wire your proceeds to another title company or entity, INDEPENDENTLY verify the wire instructions that were given to you. You can do that by independently verifying the phone number of the organization you are having the funds wired to, calling them, and verbally confirming that the wire instructions are accurate.
Do NOT use a phone number provided on the wire instructions.