How To Stage Your Bathroom For Sale
Posted by Jay Gulick on Thursday, December 11, 2014 at 9:35 AM
By Jay Gulick / December 11, 2014
Comment
When selling your home, every detail matters to get the best deal possible. If you are currently preparing for a sale, you have probably added finding a good stager to your long checklist of tasks. In truth, you don't really need to factor in this additional expense, since you already have to spend a few dollars to increase the appeal of your home to potential buyers.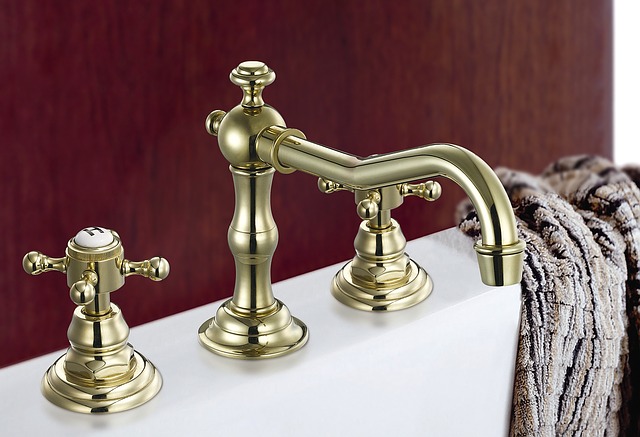 A few staging tricks can go a long way to increase the value of your property and are easy enough to be performed by anyone. Your bathroom, for example, is a great place to start transforming your house into an inviting dream-home without resorting to professional help.
Step 1: Squeaky clean surfaces
Would you like to take a relaxing bath after a long, hard day at work in a moldy tub with a few spider webs looming over your head and a faded shower curtain that smells like a sewer? Not particularly. Neither does your potential buyer.
A sparkling-clean bathroom is perhaps the most important quality that will grab the attention of buyers during an open house. Devote a weekend to scrubbing the floor and tiles, the toilet bowl, the tub, the sink, and throwing out everything that looks old and moldy.
In addition, get an effective air-freshener to rid the space of residual odors. Use a caulk gun to fill in any cracks and gaps in the tiling. Wipe all mirrors, so there are no fingerprints and smudges.
Step 2: No personal items
If you are still living in your home, it might be difficult to hide all of your personal care items. Place all toothbrushes, paste tubes, lotions, shampoos and medications (remember that people are judgmental!) in convenient plastic shower baskets, so you can easily transport them out of the room if a new buyer is visiting.
An empty and spotless mirror cabinet gives the potential buyer the opportunity to picture their own personal care products along the shelves and adds an extra feel of simplicity and cleanliness.
Step 3: Less is more
I know you love that cute bears and penguins shower curtain, the bright green toilet seat cover and the floor mats you got on your trip to Cambodia. All these must go. The truth is these items tend to look (and feel) unsanitary, even if they are brand new, and you should put them away when showing your house to potential buyers.
Another thing to quickly hide in the nearby closet is your dirty clothes hamper, even if it is a stylish one that complements the style of the room. Remove all robes and towels that you use after a shower. Finally, any trash cans should be promptly removed. You don't want your visitors to be seeing or even thinking of dirty clothes or trash during your open house.
Step 4: Add luxury and details
Look after the smaller details. A simple flower in a tasteful vase, whose colors complement the color palette of your bathroom, can be incredibly charming and add glamour to the most ordinary of decors.
A bathroom that looks and feels like a SPA retreat can be very appealing to a newcomer and it doesn't take much to accomplish. Place a couple of scented candles in suitable colors and arrange a set of thick, color-coordinated hand towels on a rack (remember, these should be the only towels seen about). Lastly, get a nice soap and lotion set and remove the packaging, so as not to ruin the bathroom's concept and distract your visitors. There are affordable container sets to place these in almost every home décor store.
As you can see, it isn't difficult to transform your bathroom from trivial to extraordinary and eye-catching. What other ideas do you have about staging your bathroom for sale? What items annoy you in other people's bathrooms? I'd love to know.
Guest blogger John Miller loves sharing his expertise and vision on home improvement and design and regularly contributes to various websites and online publications.