How To Cut Costs When Moving
Posted by Jay Gulick on Friday, August 10, 2018 at 9:36 AM
By Jay Gulick / August 10, 2018
Comment
If you're transferring to a new home or office with the help of a moving company, then the following tips on how to cut costs when moving should come in handy.
Don't bring everything with you
Surely, some of your belongings are things you don't really want, much less need. Instead of taking them with you to your new home or office, getting rid of them in one way or another is a much better option. Just leave them behind or give them away. If you want to make some money off them, then hold a garage sale.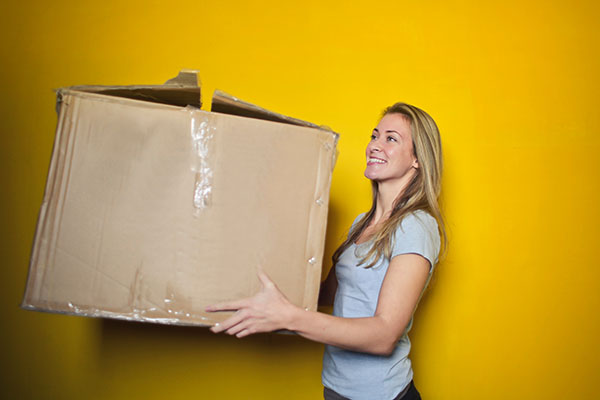 Schedule the move during the off-peak season
Moving during peak season can cost you more than if you do it during off-peak months when movers charge lower rates and conditions are more convenient. If you do your move sometime between September to early April, you are going to reduce your costs.
Recycle packing materials
It's always good to have brand new materials on hand when packing, but if you want to save money, recycling should be an option. You can use boxes you already have at home, but if you need more, you can always ask friends and family for old boxes of their own. You can also go to your neighborhood store and buy old boxes for cheap, or even get them for free.
Pack your own stuff
Some people are just too busy to do their own packing, so they hire someone else to do it for them. Hiring professional packers are a good option if you have the budget for it, but if you're short on funds, making time to pack your belongings is pretty much the only choice you have left.
Do your research on moving companies
It's always best to have more than one option when it comes to moving companies. Before you choose a mover, do your homework first. For basic information about a company, visit its website. You can also request estimates from at least three moving companies to help you find out the best deal. Your friend or family might also have some knowledge about the said companies.
Save your receipts for tax season
Your moving expenses may be deducted from your taxes due, so never forget to keep all your receipts. You need them to get the right to claim your moving expenses as a deduction on your federal income tax return.
Notify the IRS about your move
The Internal Revenue Service sends out tax refund checks for people who have made excess tax payments. To be able to get those checks, you have to make sure that you inform the said agency about your relocation. Failure to do so means you can kiss those tax refund checks goodbye, as you won't be likely to receive them at your new address, about which the IRS wouldn't know anything.
These are just some of the many ways that can help you cut costs when moving. Give them and try and see how much you can save.
Guest post by Amanda Schultz of A&C Brothers Moving and Storage.