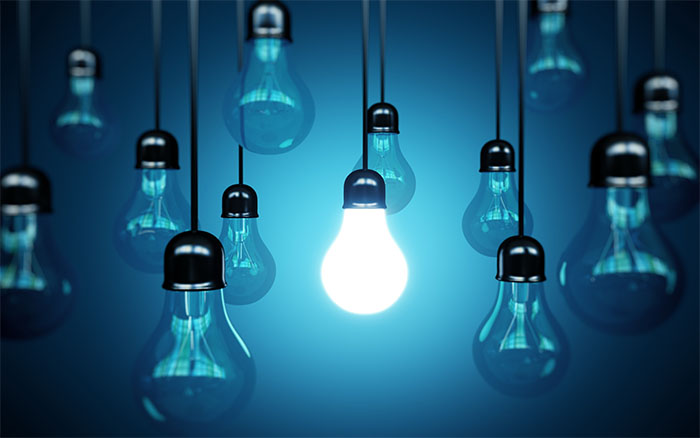 What's the first thing you see when you walk into a home? Well, that depends entirely on how good the lighting is. Although lighting isn't at the forefront of everyone's minds, it can play a major role in the presentation of your home. It's not just about brightness, either – depending on the location inside your home, the type and style of bulb you choose will determine its usefulness.
Do you have stainless steel appliances in the kitchen? Bright, overhead lights will make them shine like the masterpieces they are. Want to create a relaxed ambience in your bathroom or media room? Warm, dimmable lights will give you the mood and versatility you're looking for. The examples go on and on.
To help you find the perfect lighting for each part of your home, we're going to discuss each type of light, what they're capable of (and not capable of), and where each is best suited.
Types of lights
Thomas Edison first invented the incandescent light bulb in 1879. While this was the standard for light for many years, the energy consumption of incandescent light has phased these bulbs out in favor of more energy-efficient options.
Halogen incandescents
Halogen incandescents are the new and improved version of Mr. Edison's original creation. With 25% better energy efficiency, these bulbs last around 1,000 hours and are known for their warmer coloring (they range from orange to yellowish white in appearance). They provide instant light when you turn them on, and they are fully capable of being used with dimmers.
Compact fluorescents (CFLs)
...