7 Simple Upgrades To Help You Love Your Bathroom Forever
Posted by Jay Gulick on Monday, September 28, 2015 at 8:52 AM
By Jay Gulick / September 28, 2015
Comment
Bathrooms are often forgotten spaces in homes. Maybe you decorated it once when you moved into your home, but never really loved that checkered tile or dated wallpaper. There are lots of simple upgrades that can be completed to transform your space at little cost and with only a bit of labor involved.

1. Update the Hardware

The clear knobs and glossy metal finish to your sink faucet may be dating your bathroom by a decade. Replace your faucet with a new one, finished with a brushed metal or copper plated look for an updated motif. Hand towel holders, shower faucets, and towel racks can all be replaced with a matching finish to immediately modernize the space.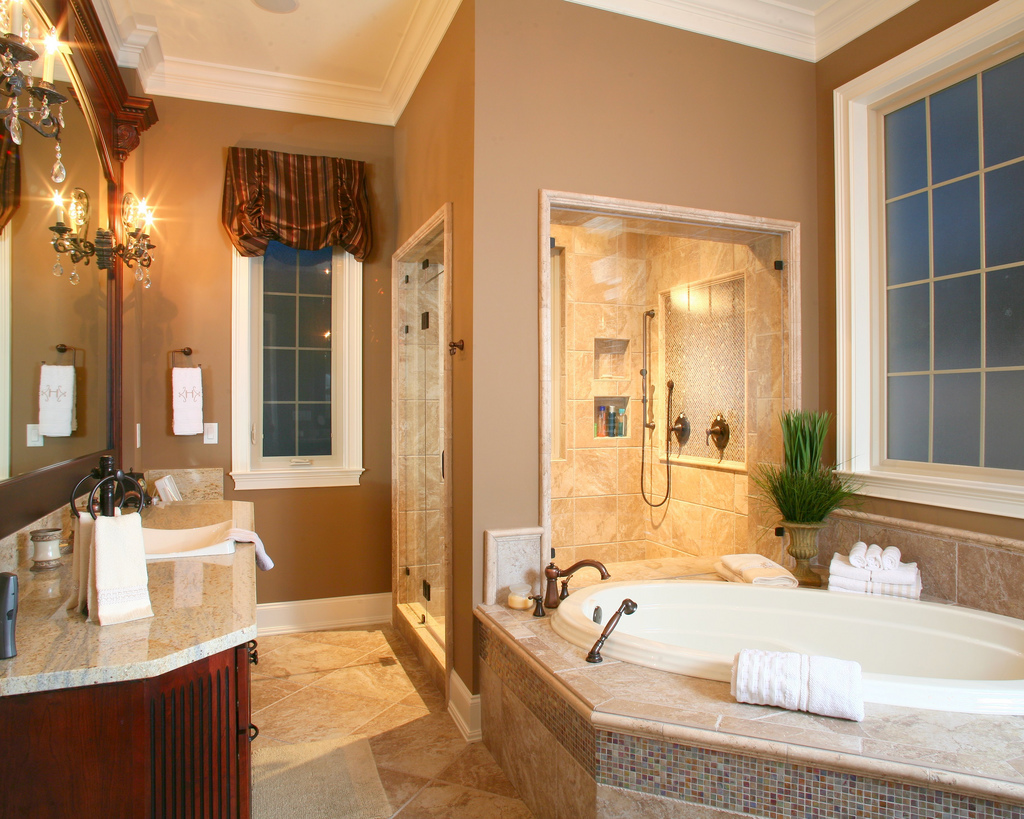 2. Stain the Cabinets

While wood, regardless of the shade, will likely never go out of style, sometimes a deeper tone can reinvigorate a room. Use a gel stain to deepen the finish on your wooden cabinets for a sleek, refined bathroom. For that extra little touch, replace the handle pulls on your cabinets and drawers to match your newly updated sink faucet.

3. Install a Backsplash

Adding a backsplash on the wall behind your bathroom faucet will give the room a whole new look. Ranging from different styles and colors, an etched glass backsplash, in particular, brightens the sink area and gives the bathroom a clean, refreshed style. For you have more of a rustic, woodlands type of home, consider a wood backsplash to connect your bathroom with your home's motif. Yet another option, if you already have a backsplash that you're tired of, is to paint it with an oil-based formula for a textured, but understated update.

4. Change out or Install New Lighting

Light makes or breaks the mood in any given room. Whether it's a dimly lit nightclub or stark white kitchen, light plays into the mood of the space. Bathrooms often come with yellow-tinted light bulbs. A change as simple as switching these yellow cast bulbs out for clear or white bulbs will make the space brighter and appear cleaner. If you already have white light in your bathroom, consider replacing your lighting fixtures. Many types of lighting are appropriate for modern bathrooms, so get creative and make yours unique.

5. Switch up the Mirror

Ever thought your bathroom mirror was plain or bland? Consider replacing the traditional rectangle mirror with an oval or circle. If you prefer the rectangle look, however, adding a frame around it can refresh the mirror, but leave you with the comfort of the large mirror.

6. Vinyl Tile

If you're tired of your bathroom flooring, but don't want to make the commitment of ripping it up, consider vinyl tile. Easy to lay down, the tiles come with sticky backings and can withstand the moisture created in such an area. With a wide variety of designs, you're sure to find one you'd enjoy seeing in your bathroom.

7. Add Stone Veneers to Your Tub

White plastic tubs can be an eyesore in an otherwise modernized bathroom. Try adding stone veneers to your tub for texture and color. The individual stone pieces come with adhesive on the back; so you can easily adhere them to your tub in a day's time. Stone veneers can be used in other parts of your home as well, like fireplaces, kitchen backsplashes, and in entertainment centers.

These seven ways to update your bathroom are just a few amongst hundreds; but they prove that a few small tweaks will go a long way in updating and modernizing your space. Try one out sometime this weekend in your bathroom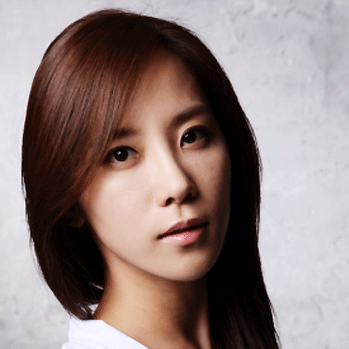 Guest Post by Mikkie Mills. Mikkie is a Chicago native who loves to save money and help others do the same. When she's not writing, she is chasing the little ones around or rock climbing at the local climbing gym. You can reach Mikkie at mikkiemills@gmail.com.